We volunteered our time and services to help a flagging donation concept reinvigorate its place in the market.
Breathing life into an old favourite
We were tasked with bringing the iconic Red Nose Day into the digital era, to reinvigorate the concept, which was suffering from donor fatigue. The challenge put to us by the great Everyday Hero team, led by Simon Lockyer, was to respect the history of the brand while refreshing and modernising. SIDS and Kids is non-government funded – relying solely on donations. The money they raise helps them to save the lives of Australian babies and to support families affected by SIDS.
Same-same, but different (and better)
We pitched the idea of marrying a digital experience with the well-known red nose experience that people were already comfortable with, via a free app. The app is a perfect way for users to interact with the concept and create a viral campaign.
This was at a time that apps were still very new and most brands didn't understand how they could use them as a way of engaging their customers. We leveraged our skill in this area to create the interactive app, and provided our services free of charge.
The resulting app kept the integrity of the original red nose experience – that is, people could create images of themselves with a red nose – but we also added fun new embellishments such as reindeer antlers, novelty glasses, and pirate patches to take full advantage of the possibilities of the digital space.
We exceeded our client's weekly target of 15,000 faces by 2000+, and we attracted almost 40,000 unique visitors during the entire campaign. The Mettro team was proud to donate their time and resources – even working nights and weekends – to create a successful app for SIDS and Kids.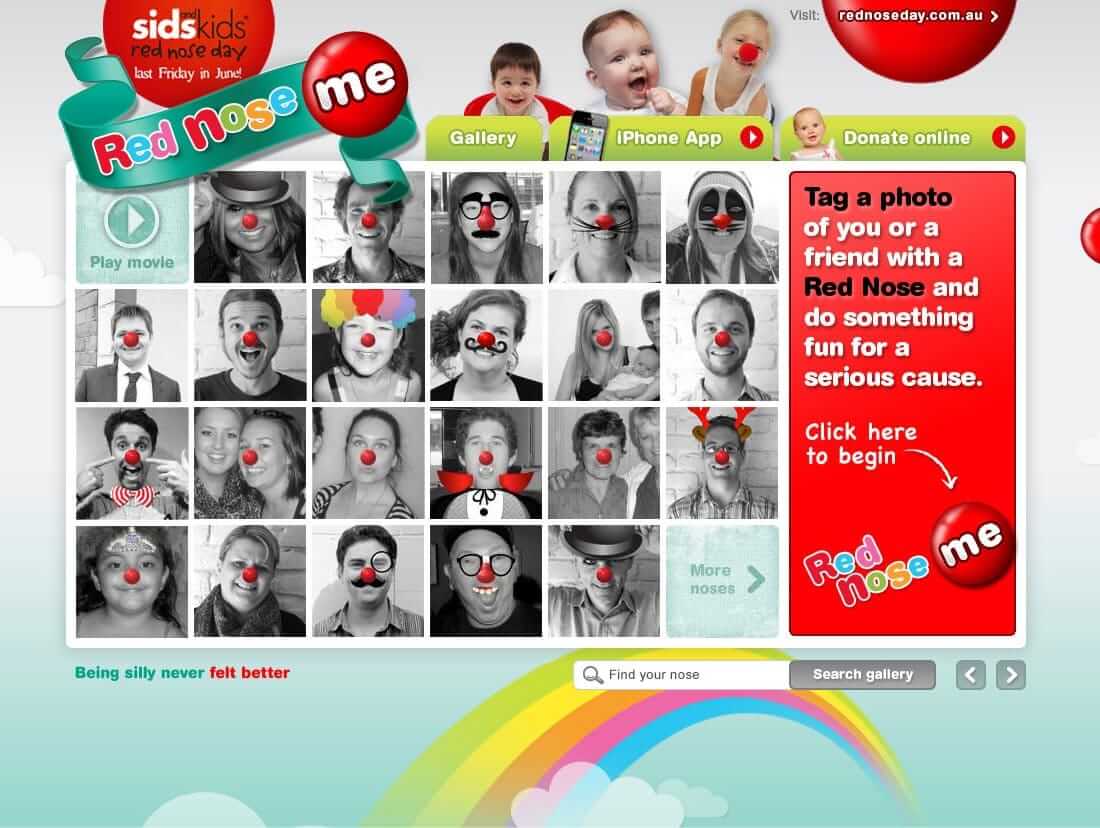 Mettro are very passionate about their creative product, they took SIDS and Kids to their heart and kept that very much at the forefront of what had to be done. They wanted to not only deliver a creative solution and a solution that worked and achieved their objectives, but to take a well-established, well-loved appeal on the fundraising scene into the digital space.
Simon Lockyer
Everyday Hero
AIMIA Awards finalist
Red Nose Me